guest-blogging-submissions

Coaching Leads To Success  creative entrepreneurship
Guest-blogging-submissions *** I would be honoured to host positive, informative, blog-posts from like minded souls who believe in the power of a positive mental attitude and taking the necessary action towards achieving the goal.
If you have a knowledge base that you believe will add value to others and encourage them to create a lifestyle by design and a sustainable and profitable business that contributes towards and harness's the spirit of creative entrepreneurship then I invite you to share your gifts and talents in an article with visitors to this web site; simply complete the submission form below.
The Benefits of Guest Blogging
Sharing your content with a world wide audience is a unique opportunity and as a guest blogger on my site you will enjoy that privileged experience.
Many of my visitors are hungry for expert information on self growth and business development and appreciate the concept of coaching as a tool towards learning how to gain personal and business success. 
Guest Bloggers
As a guest blogger on my site - Coaching Leads To Success - I am delighted to share your expertise and provide Internet visitors from across the globe with the opportunity to power up their mindset and step into action on a daily basis.
Setting out to achieve more from both a personal and business level can for many be a challenge. That's why when the opportunity arises to share insights with others it's more than an opportunity it's a privilege. So, I fully encourage all creative entrepreneurs to participate in guesting on my site.
You are welcome to submit an article between 500 - 800 words write about how anyone can;
Submit your blog idea and let's arrange a mutual campaign to guest on each other's websites. I look forward to reviewing your guest-blogging-submissions...Coaching Leads To Success
Guest Blogger submission
It's great that you are here and thank you for stepping up to share your knowledge and expertise with our visitors.

Our audience enjoys reading about PMA positive mental attitude and how to attain their goals for both personal lifestyle and business building.

Please align your guest blog contribution to sit comfortably with the concept of PMA and how Coaching Leads To Success in all areas of life and business.

It's important that you edit your work before submitting, however, PaTrisha-Anne Todd reserves the right to edit your submission as needed.


Coaching Leads To Success guest expert:
.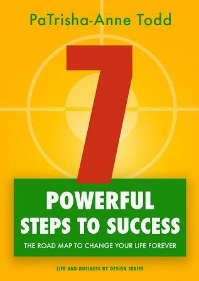 Guest-blogging-submissions - Coaching - Publisher - Marketing - Author