Powerful Books and Programs
"I believe with a PMA Positive Mental Attitude you can create a happy lifestyle and build a profitable business"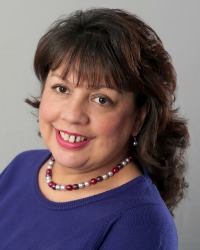 PaTrisha-Anne Todd, Coach, Author, Speaker
available on Amazon now
7 Powerful Steps To Success  results focused to boost your happiness and attract wealth
Coaching Leads To Success... presents 7 Powerful Steps To Success, the book to set you on the road to happiness and profit!
Discover Your Power To C

reate Extraordinary Results

Turn Your Passion Into

 Financial Prosperity

Ditch The Hustle Of The Rat Race

Break Free From Mediocrity

Get Ready for An Awesome New Year...  
The principles of how to succeed in any area of life are explained in '7 Powerful Steps To Success'. In the book I share the system I've developed over years from coaching thousands of clients how to craft a roadmap for personal happiness and create financial prosperity.  I explode the secret to achieving success. 
Within the pages you'll learn how to use a powerful yet easy to follow process which will help you breakthrough your limiting beliefs and set yourself up to create a great lifestyle filled with abundance, wealth, health and fabulous relationships.
Imagine - turning your desire to help others into a great business  ...
Imagine - getting paid over and over again for all your expertise and knowledge stored in the library of your brain ...
Imagine - a no fluff, focused and results orientated system '7 Powerful Steps To Success' that you can follow so you enjoy a profitable career doing what you love ...
Imagine - living life on your terms without worrying about paying the rent and enjoying an extraordinary lifestyle today!
YOU CAN TRANSFORM YOUR CURRENT LIFESTYLE when you apply the steps outlined in my book '7 Powerful Steps To Success'.
I've developed an amazing masterful step-by-step system you can use to get your lifestyle on track.
Turn Your Dreams Into Tangible Results

TESTIMONIAL

"this quick guide allow you to design your life and business by teaching you to choose to energetically transform what we have into something more by creating consistent forward-moving habits" PM. USA
You can access the 7 Powerful Steps To Success today and begin to change the lifestyle you currently have to one you want. Today is critical:
You know you deserve to become the success you have always dreamed of being. 

Of having more time to do the things you really want  to do.

To enjoy more happiness in your life.

To create financial prosperity.
The book is available on All Amazon sites across the world
________________________________________________
Life and Business by Design book series for:
In the book series I share valuable positive mindset techniques to help you create a stunning lifestyle and for those of you with career and business interests there are business building strategies that when followed will give you clarity, belief, focus and rich rewards.