SpeakerPaTrisha-AnneTodd
Presentations That Educate and Inspire
SpeakerPaTrisha-AnneTodd
At your next event experience the special smile and warmth of PaTrisha-Anne Todd 'The Book Lady Entrepreneur' as you listen to her speak her mission to support and teach entrepreneurs the positive power of PMA.  Take in the power of her message through inspirational stories to entertain and coaching success strategies to inform your audience in the acquisition of how to tap into their inner core and change their mind-set for positive transformation and stunning results.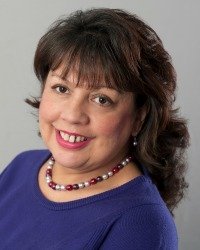 'My mission is to help those who are ready and willing to make something new happen in their life' 
Choose a 'talk' and book PaTrisha-Anne as a guest at your next live or virtual event:
1. Create Your Vision - When I grow up I want to be ... Romancing your inner dreams is easy using PMA and the Six-Step-Success-System for both personal and business success.
2. 24/7 The Entrepreneurial Spirit - Do business, do life and claim your Cosmic Soul heritigage.
3. Life & Business By Design - Life is for living joyusly, effectivevly and abundantly with total Work Life Balance and extreme self care, just as it says on the tin...
4. Excuse me, what's E.T.I.Q.U.E.T.T.E? the fun, faux-pas, history and traditions of etiquette in the social world and commercial business arena. 
5. WRITE a profitable Cash Machine - change your lifestyle and leave a legacy.
PaTrisha-Anne is available to speak, world-wide at your next business conference, as your radio or television guest, at your civic function, corporate event, school prize giving day, private club meeting and special occasion.
In the first instance please complete the form below
Finally a series of talks to help you rise to a new level, a new direction and harness a commitment to sky rocket you to where you want to be within your job or developing your business bottom line.