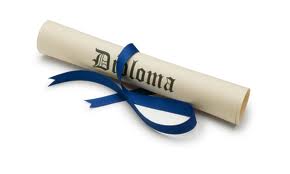 Etiquette Image Consultant
Diploma Programme - Home Study System
---
Etiquette and Image Consultant
Serve Your Community
Teach Confidence, Elegance and Impression Management
International Accreditation Diploma Programme
Personal Image and Society Dress Codes are just as important today as they were in the days of Queen Cleopatra.
PaTrisha-Anne and her team of experts at LCSi-Coaching Leads To Success - offer the finest education in learning the art of distinguished style in manners, poise, grooming, make up and personal development, the moral fibre of good manners and contemporary conduct.
Throughout the training you will discover the art of elegant body language for when you enter a room, gracefully descend stairs to when you leave the room. Lessons include how to gracefully walk, stand, sit, fine dining, communication etiquette for technology mobile, on-line, letter writing, at the office, social occasions, Rites of Passage and much more.
Etiquette and Protocol building blocks of who you are, your image and the message you give to the world.
An Etiquette and Image Consultant has the expertise and professionalism to help clients become polished, confident and poised in their appearance, behaviour and communication skills in any situation, whether social or business.
Becoming an International Certified Etiquette and Image Consultant using the Six Step Success System will ensure you have the skills and knowledge base to work as a professional coaching consultant.
Curriculum
♦ Social and Business Etiquette Skills
♦ Impression Management
♦ Fully comprehensive training in Core Coaching Competencies
♦ Coaching Kinetics Technology
♦ Communication Skills
♦ Personal Development
♦ Grooming collection
♦ Business Plan
PLUS
♦ Marketing Package
♦ Business start up package
♦ Diploma qualification
♦ Your own suite of professional web site pages
♦ OPTIONAL The official Diploma presentation ceremony with butler attendance, photography session and newspaper coverage, please ask about this option.
Build Your Business
Your professional standing with future clients is certain as a fully trained and accredited Image & Etiquette Consultant. Both you and your clients will be confident in the knowledge that you have trained with the best and are placed in a position of expertise to help them.
Everything you need to know and how to conduct your business is delivered to you in the complete home study system.
---
If you would prefer to train 1:1 with PaTrisha-Anne or arrange exclusive private training at the LCSi* Finishing School please complete the form below for additional information;
OR to register for the home study system complete the form
---
Read articles for your etiquette success...



---
Do You Have An Etiquette Question for PaTrisha-Anne?
---
Coaching Leads To Success home page





* LCSi Life Coach School international founded 1979