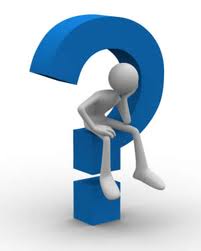 Business-By-Design
Build A Business By Design
Get Your Copy of PaTrisha-Anne's Complete System To Teach You How To Build A Profitable Business (In Any Niche) And Have Clients Buy From You Again And Again
Business-By-Design: Solo-preneur - Author - Speaker - Life / Business Coach - Consultant - Trainer - Small home-based Business; it doesn't matter which niche market you are in you know that growing a business takes a lot of time and effort. With My System in place you Build To Win!
---
It's vital for your business to continually find new prospects to turn into loyal clients for your future business growth and financial security. With a little forethought, planning and plenty of action you can turn your dreams, efforts and time into a stunning profitable reality. Every successful business owner knows the importance of building rapport with their public. You need to capitalise on your skills and boost your confidence.
The most important one thing you need to know that there is one basic technique that is so effective you'll have your clients coming back time and time again! And as soon as you tap into that resource and have it working for you, you can easily achieve your BIG GOALS and reduce the amount of time you work, giving you more time freedom and a true Business and Life by Design.
My brand new programme gives you a complete blueprint to create a profitable and sustainable business right now in today's economy. NOW! is the best time to evolve your business.
My system focuses on the specific tactics you need to identify business opportunities and how to bring your unique style to the forefront using the tools of etiquette to guarantee success.
'THE ETIQUETTE LOWDOWN' learn how to use tradition as a business asset. Stand Out From The Crowd With Ease And Confidence'.
'PLAN FOR SUCCESS AND GROWTH' See how to plot your BIG GOALS step-by-step blueprint and set out the milestones the right way from the start. Plan For Growth And Financial Security.
'SHOW WHO YOU REALLY ARE' Let your unique self shine through your marketing and gather 'raving fans'. The Key To Your Success Is YOU.
'BUILD YOUR LIST' How to automate your list building activities. Build It RIGHT And They Will Come.
'VIDEO' Tap into the phenomenon of video. I'll share my guidelines and tips for creating the 'right' style of video as a marketing tactic. Let your public get to know you, like you and trust you.
Vsion
♦ Get clear on what you really want and why...
Action Plan
♦ Commit to taking action and get to your goal f...a...s...t...
Systems
♦ I'll share with you the most important TWO strategies that will sky rocket your business [Business By Design] as you enjoy Living Life by Design.
♦ Learn the one critical factor behind the scenes you need to put into place from day one to build a business by design and Live Life by Design.
♦ Create MSI - bringing in XTRA cash flow $$$ / £££ a month with an MSI plan!
It's Your Turn To Get Paid As YOU Build Your Life And Business By Design
"Yes! I'm ready to Build My Business By Design NOW! Send me my copy of PaTrisha-Anne's - Life And Business By Design System - today so I can begin to enjoy growing my business by design."
I understand with my investment, I'll receive the following:
PaTrisha-Anne's 'Business By Design System' Programme manual that include tools, strategies, techniques, and secrets to build my own profitable business by design. Packed full with comprehensive lessons and accompanying fun exercises to complete, carefully designed to help me build my business by design. A full resource section loaded with extra checklists and done for you templates. So I won't miss anything as I put into practice everything I learn.
EXTRA BONUS Programme training videos taught by PaTrisha-Anne explaining to me the programme, providing an overview of the material and sharing her tips and stories for success.
PLUS a checklist for each video to help me follow along and retain the lesson, plus I can refer to the checklists time and time again.
HOW TO PRE-ORDER: Just click on the secure PayPal order link below, and we'll get you set up with your own Build A Business By Design System right away.
Pre-Order before June 30 and pay only £59 saving £40.










Business By Design Business By Design Business By Design
Business By Design Business By Design Business By Design
Business By Design Business By Design