Hello


from PaTrisha-Anne's laptop
Plan and Act upon it
This morning as I did my daily success routine the question came to me of how best I could serve and support you to move forward with your dreams and goals.
For those of you who have been studying with me over the years know that my teachings are based upon the power of the positive mind. All my musings, books and courses are there to guide you towards continually taking inspired action and definitely 'Pepper Your Life with Dreams".
Pondering on the question an idea came to me and I've decided to share a particular part of my daily success routine with you.
Over the years I've taught that there is only one way to truly live life by design. That way is to live life on purpose with clarity, focus and to take daily steps towards the goal of living a dream life of time and money freedom. I do that constantly. Every day through my morning personal success routine I tell the universe how I'll be living my life.
Immediately the quote from the book Pepper Your Life with Dreams*, Day 69 popped into my head:
Your Personal Journey Begins Today
Plan and act upon it.
How true is that. Every day is an opportunity to begin afresh and start the journey towards personal success.
Of course, there are two main factors involved. The first is having the plan, and second is the positive forward moving action to act upon it.
Today I want to encourage you to think positively about how you'd like your personal journey to begin and then to take inspired action.
Personal Growth
Here are three areas of your life that you can ask yourself forward moving questions:
• Take a moment to get clear on how you'd like your life to look like? How different is it from the way you live your life now? Does it include particular family members, friends and work colleagues? Look also at where you live and how you earn your money.
• Consider how you'll spend your free time, those hobbies you already wish you had more time for, or the new one's that excite you.
• Overall look at your ideal future and what it holds for you including your core beliefs, health and financial expectations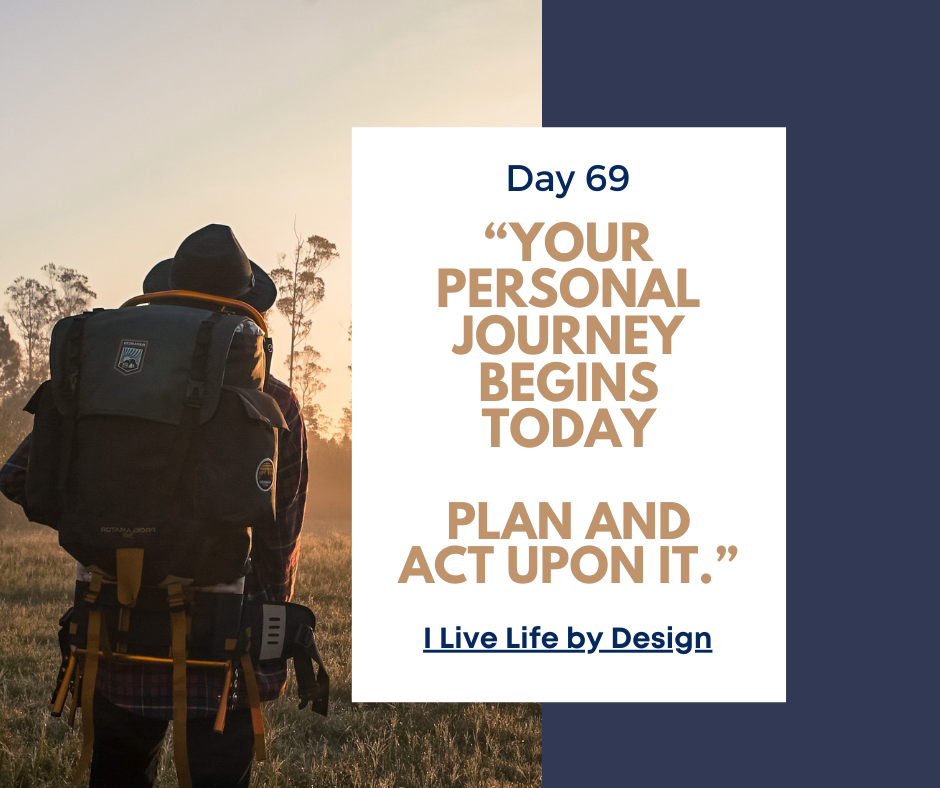 ---
About - Coaching Leads To Success
CoachingLeadsToSuccess.com is your on-line portal packed with information and powerful tools on how to turn your hobby or idea into a life changing business and totally live a lifestyle by design.

Living a lifestyle by design and building a business you love is possible - it's exactly what I do each day.

For as long as I can remember I've been creating and teaching like minded souls the secrets to living life by design using PATs (Positive Attitude Training system), a proven formula which I developed to turn dreams into a reality.

When you open your mind and adopt forward moving habits you can have optimal health, enjoy wonderful and happy relationships, create wealth and help others. Anything you desire is possible when you know how. PATs is the tool to live life by design.

My mission is to share the PATs formula and insider strategies with you on how you can create your own lifestyle by design. So, I encourage you to make use of your complimentary Secrets To A Life By Design newsletter - (value: annual subscription £195) by reading each new issue where I share tips, techniques, tools, new books, programmes including my Private Circle and retreat offers that show you how you too can plot and plan a lifestyle by design and build a business you love.
---
Welcome New Creative Solopreneurs
A BIG shout out to all our new readers, I know you'll just love each issue - a gift from me, and don't forget if you have a story to tell we'd love to share your journey to success.

**Yours In Coaching, PaTrisha-Anne Todd, Vision Success Coach and Author**

KEEP SAFE AND WELL

*Pepper Your Life with Dreams* - the book will keep you on track and motivated as you travel your entrepreneurial journey. It's available on Amazon in paperback and kindle. The book is a useful tool to help keep you on track as you work through the next 12 months.
---