FocusTheMind
FocusTheMind
FocusTheMind - The mind is the most powerful tool you have which helps you to make sustainable micro and mega decisions for your life.
But, sadly human beings only use a fraction of the mind's true capacity, just 10%. This is a waste of what human kind is capable of achieving, so in support of goal achievement I'm going to speak a little on the idea of FOCUS.
Many people have a desire to live a fun-filled, rich and healthy lifestyle with family and friends. It's not an uncommon dream and is actually is a dream that can come true when you focus your mind on a specific goal or set of goals and take the necessary action towards turning a day dream into a reality.
What in fact happens when you dig in and focus on a dream is that your sub-conscious begins to feed your conscious mind with supportive ideas to enable you to realize your lifetime goals and tactfully supplies an insightful, practical and workable solution to both the left and right parts of the brain thereby allowing full thinking power to carry out the appropriate action steps. In a nutshell this is active visualization... please keep reading below -
Visualization
Using the technique of visualization is just part of the tool-kit deployed for creating the lifestyle you want and deserve, giving you a true reflection of your future ahead.
It goes without saying that success requires dedication, application of the right steps and a system that is simple yet gives you the solution for financial and personal happiness. It's important to focus the mind in a strategic way, (i) to see it, (ii) believe it and then be willing to (iii) accept it. This proven formula can lead you quickly to much increased happiness, welcome transformation and the possibility of manifesting the impossible. I totally believe in this concept and would encourage you to take your own giant step forward and learn more about how to access and harness your inborn ability to enable your energy to act more efficiently and effectively.
New Thought Patterns
Establishing new habits to focus the mind is part of the process of centred thought patterns, a central source of improving a person's actions and ultimate lifestyle.
In order to achieve a sustainable and worthwhile outcome maximum effort needs to be in place to produce an effective result. That is why those who choose to work on their personal development and practice the principles and methodologies that create a transformation and be engaged in conscious thinking to increasing their positive mind set and awareness levels will achieve more. I know this is true and so do you, just look around you and see how people differ.  Look at the positive people in your life and of those you know about; see how positive people live, how they speak and the way in which they act. 
Success is available to all. It's just a matter of choice and FOCUS of the mind.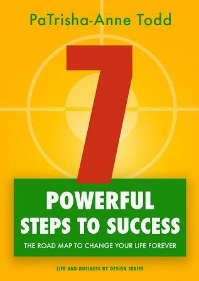 FocusTheMind, With visualization in place you can achieve  outstanding results. Visualization is a part of a methodology for laser coaching.
Focus The Mind and truly live life by design...more articles