Hello


A Personal Message from PaTrisha-Anne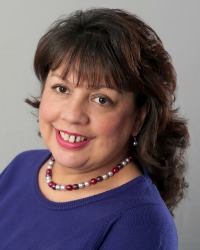 CoachingLeadsToSuccess.com the ezine for Coaches In Business and AuthorPreneurs bringing you the best tips, techniques, offers and tools to truly have a Business and Life by Design!
---
Welcome to this issue of Coaching Leads To Success!
Are you ready for the Christmas festivities ahead? I certainly hope so as there's lots to be done in preparation for the holidays and plans to be made for the New Year ahead.
I know that as a coach, writer or small business owner you have every intention to succeed, but sometimes life gets in the way no matter what you do to be organised and your goal to move ahead and create that success you dream about remains out of reach. Why is that?
The reason why so many people who start off with good intentions fail is a lack of PMA, positive mental attitude. Those of you who are familiar with my work know I'm right, you know that success requires positive thoughts and dedicated action to turn dreams into reality. In fact I'll share this well known success fact that every achievement has to happen twice. Yes, twice! First you have a thought that crosses your mind and then you take the necessary actions to turn the idea into reality. So to help you get organised for the next stage of your business I'm giving you three 'Success Keys' from my new book 'The Secret Key To Success' to help you attain better results and most importantly feel happier and positive towards a future filled with success.
b>Secret Key # 1: STOP Living In Regret
Success is a state of mind with tangible results. I'm sure you've heard the expression; "success leaves clues". Well it does and in order for you to achieve any degree of success you need to stay totally focused on your goal of the moment. It's very important that you eliminate all distractions that stop you from the task in hand. You'd only be wasting your time with thoughts of 'what if...', or self-sabotaging thoughts of 'can I really do this?' So get off the train that is fuelled with thoughts of regret and start getting into action that takes you to a positive and happy destination.
Secret Key # 2: Choose To Take Action Every Day
So now that you've chosen to act upon Secret Key # 1 this is the ideal time to keep on keeping on. Waiting for the best time to begin or starting after a certain situation has passed will not get you to goal. Instead choose to take action every day towards your desired outcome and away from the situation you find yourself in today. Don't concern yourself with the mindset of 'failure'. Instead move into motion immediately and keep the momentum switch turned to consistent action, this way you'll gain goal credits and be able to make adjustments as you review your progress.
Secret Key # 3:
Keep The Goals Coming
Remember when as a child you'd daydream? Well it's vital that you keep the daydreaming process happening. I suggest you follow the example from the 1958 film South Pacific 'Happy Talk' – You gotta have a dream, if you don't have a dream, How you gonna have a dream come true? By continuing to stretch your core belief system your abundance level will increase as your comfort zone expands. So if you fancy having more success in all that you do, personal freedom, better health, wonderful relationships and financial abundance than allow yourself to get started and switch on the daydreaming process.
I hope you enjoy reading my brand new article, please "pay it forward" and share this awesome content with your friends and colleagues. So many of you have told me how you just love my ezine and how quickly the stories, tips and offers help you to Be, Do and Have more. Note if you were sent this edition you can claim y our ownc opy and subscribe here
---
continue reading
---
This week's Life Coaching A-Z, with the letter --
please contact me for more information.

A BIG shout out to all my new subscribers, I know you'll just love the weekly eLetters and don't forget if you have a story to share I want to feature you in a future edition so ... go on over to the special page set up for you and share
Yours In Coaching, PaTrisha-Anne Todd, AuthorPreneur and Coaches In Business Mentor
About - Coaching Leads To Success
My team and I work with motivated people who want to turn their knowledge into profit. You might be a university student wanting to earn some extra cash, a single mum (or dad!), concerned about your financial future, a struggling employed person who really wants to FIRE THE BOSS and work from home or maybe you're a Baby Boomer fed up with a limited income and eager to build your own cash machine. Coaching Leads To Success has programmes and coaching solutions to get you high on your power, visit our web site and have a good look around or contact us with your query.

P.S. The following offer is just for you as a subscriber. You are eligible to a BIG discount on a one-on-one Coaching Call with me.

I'd be delighted to help you begin Living Life by Design!

Coaching Call Regular Price £150 less 50% ezine subscriber member price £75

email 75coachcall@coachingleadstosuccess.com