Hello


Power Up Your Business Growth By Taking Notice
CoachingLeadsToSuccess.com brings you the best tips, techniques and tools to truly have a Business and Life by Design...
---
If you enjoy reading this e-zine, please "pay it forward." to your friends and colleagues, I really want to share the principles to Power Up Your Business Growth By Taking Notice with as many people as possible, with your help we can do this together.

Perhaps a friend forwarded this mailing to you and if you like what you've read, please subscribe
---
What's Happening In Your World This August?
For many people in the northern hemisphere its summer time with some taking a well deserved holiday break. Me, I've just spent special time with family and friends to celebrate my birthday and now I'm packing my bag to fly across the pond to the USA, sunny California where I'm filming a documentary about coaching and how it supports goals and success building. While I'm there I'll be meeting up with some vibrant ladies. so watch this space as we have some exciting news to share later in the year.

In fact this August is the ideal time to take stock of where you are in your business and re-adjust the plans you've make for the remaining six months of 2012.

Get thinking, re-energised and fired up for the months ahead.
---
Power Up Your Business Growth By Taking Notice
Power Up is a great booster especially if you are feeling a little stuck in your business growth.

All you need to do is set aside some time to go and smell the roses. Yes, that's right, take a break from your usual routine and draw in some super power from nature. You don't need long, just a few hours to do something relaxing as a way of powering up your personal batteries.

You can power up in so many ways, and as time goes by you may find that you automatically include time in your schedule to power up on a regular basis.

I've listed three ideas below that I find useful and practical to help me keep on track, on trend and totally focused. Have a go and see how you progress with your unique take on the technique to power up!
---
1 Breath in the fresh air in a local park, or beach or countryside. Take the time to walk and breath in a different habitat than the norm. Just enjoy the gift of breathing.

2 Disconnect from electricity and the digital world, turn your phone onto silent for just a few hours remove yourself from the net and demands of others. This is your time to re-charge, to power up and return refreshed and empowered towards success.

3 Choose to be powerful, after all your power is your essence which with the right kind of nurturing will become stronger. A strong person is totally geared towards success.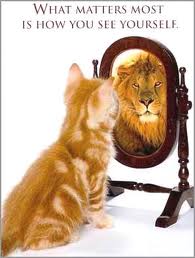 Yours In Coaching, PaTrisha-Anne Todd 'The Lady Entrepreneur'
About - Coaching Leads To Success
Our aim is to work with motivated people who want to turn their knowledge into cash. You might be a university student wanting to earn some extra cash, a single mum concerned about your financial future, a struggling employed person who really wants to FIRE THE BOSS and work from home or maybe you're a Baby Boomer fed up with a limited income and eager to build your own cash machine. Coaching Leads To Success has programmes and coaching solutions to get you high on your power, visit our web site and have a good look around or contact us with your query.

PS This offer is just for you as a subscriber. You are eligible to a BIG discount on a one-on-one Coach Call with me.

I'd be delighted to help you begin Living Life by Design!

Coach Call Regular Price £150 less 50% Newsletter Member price £75

email 75coachcall@coachingleadstosuccess.com