Hello


Personal message from PaTrisha-Anne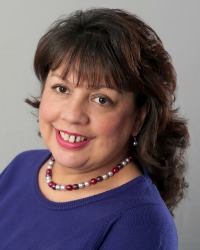 CoachingLeadsToSuccess.com the ezine for writers, coaches, therapits, small business owners bringing you the best tips, techniques, offers and tools to truly have a Business and Life by Design...
---
I can't believe it, it's March, and already so much has happened since the beginning of the new year, the time has just flown by. It's been a busy nine weeks with writing the final chapters for my next book and I have a sneaky feeling the rest of the year is going to be more of the same with writing, helping clients get their books written and being with my family. A BIG hello to all my new clients and subscribers, welcome.

You know sometimes it's hard to get clear on which order you need to get stuff done; read and reply to emails, social media, attend network meetings, plan the next steps for the business even time with your coach.

As an entrepreneur our aim is to turn time into money and a feeling of anxiety can rise up from the pit of your stomach as you find yourself falling into the trap of overwhelm. This week, you'll discover how you can eliminate overwhelm from your life and get on with enjoying the rewards of working for yourself and writing your own success.

I hope you enjoy reading my brand new article, please "pay it forward" and share this awesome content with your friends and colleagues. So many of you have told me how you just love my ezine and how quickly the stories, tips and offers help you.

My intention is to share the principles to Coaching Leads To Success to writers, coaches, therapists, small business owners and entrepreneurs worldwide, with your help we can do this together.

Maybe you originally joined my 'Money Game' or a friend forwarded this mailing to you and if you like what you've read, please subscribe
---
Bust The Beasty Lurking Within
STOP whining and focus on turning your efforts into a thriving business. Simply cast your mind back to the time when you had your brilliant idea of starting a business, working for yourself and turning your words into cash. You need to do that so you can find your priorities and begin to put them in the right order so you reap the rewards of a meaningful life and enjoy owning a business by design.

First stop being busy and choose to be productive. It's a decision that I learned the hard way, a decision to actually complete a task that I set out to do. I'll hazard a guess some of you might know what I mean when I talk about healthy eating and regular exercise, just one area of life that not only me but millions of others have begun and stopped before reaching goal. Well, thankfully I can report back to you I'm back on track with that particular project. This is what I discovered. You know at the end of the day we just want to count the seeds planted and the harvest we've nurtured. It's not always about being busy to the point of rushing around and living by the clock. No way, it's about shifting your mindset to being organised with a well thought out plan with steps that are put into place so you can focus your time on a specific action that will produce the desired outcome. Okay, so the results, the money may not be rolling in immediately, but roll in they will when you project and forecast what needs to be done to produce the success you want.

The other good thing about shifting your mindset to an organised way of thinking and doing, is that others will begin seeing your results and respect what you are doing. Some of them may even want to copy your working business model so they too can reach their goals. continue reading
---
new book: You CAN Make It On Your TODD
Oh, and of course my new book is another tool you can use to build a thriving profitable business working from home.

Within the pages of the book you'll discover your WHY and the solutions that truly help you to build a Business by Design.

If you want to know what butterflies and your success have in common then read my new book. Pre-order you copy today and save money...
---
This week's Life Coaching A-Z, with the letter M
MAGIC
I could write a book on magic but for the purposes of Life Coaching A-Z I'll keep this entry brief. What has magic got to do with the Craft of Coaching? Nothing really, except that magic is conjuring, appearing to make things happen. Magic of the mind is a wonderful topic and truly fits into today's article on batching. Magic of the mind is when we have free will, priority and planning all rolled into one, fitting perfectly with creating a life and business by design.
I believe anything is possible when realistically planned and diligently worked on. The role of a Life Coach is to help clients conjure up the magic from within needed to achieve goal.
What's your dream, ambition and long term goal? Do you know? Can you achieve what you desire? A Life Coach could help you. A Book Writing Coaching to unleash the author within! Let's try a little experiment.
If you could wave a magic wand right now and all your problems were to disappear, so you'd have no financial worries and your health and relationships would be just right, would you be able to tell me what would be different about right-now? Would you be in a different place? Would there be other people in your life? Why do you need to be in that place to experience the magic? How would you know you were experiencing magic, what would be different?
I do this experiment with all my clients, it helps them to understand that they do have magic of their own, and you do too. Simply put, when you ask yourself quality questions you give yourself quality answers. This process allows you to shift your mind set and commit to work with your higher self to achieve the bigger goal and that is the real magic. please contact me for more information.

Yours In Coaching, PaTrisha-Anne Todd 'The Book Lady Entrepreneur'
About - Coaching Leads To Success
My team and I work with motivated people who want to turn their knowledge into cash. You might be a university student wanting to earn some extra cash, a single mum (or dad!), concerned about your financial future, a struggling employed person who really wants to FIRE THE BOSS and work from home or maybe you're a Baby Boomer fed up with a limited income and eager to build your own cash machine. Coaching Leads To Success has programmes and coaching solutions to get you high on your power, visit our web site and have a good look around or contact us with your query.

P.S. The following offer is just for you as a subscriber. You are eligible to a BIG discount on a one-on-one Coaching Call with me.

I'd be delighted to help you begin Living Life by Design!

Coaching Call Regular Price £150 less 50% Newsletter Member price £75

email 75coachcall@coachingleadstosuccess.com