Build-A-Business
Life Coach School international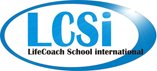 Presented by PaTrisha-Anne Todd
Title: Build A Business By Design
Location: Your computer 8pm - 9.30pm on
27 September 2011
Webinar Workshop: Live on-line workshop gives you a complete blueprint to create a profitable business for the next quarter thru' to 2012 even in this economy
Get Focused & Make Money
The workshop focuses on the specific tactics you need to start identifying business opportunities, preparing your talk track, tailoring your offer to the market place, and closing sales.You'll have everything you need to design your business blueprint action plan that brings in profits and supports your dreams as well as allowing you to give back to the community.
Join me on 27 September 2011 at your computer and really make a difference to your cash flow in 2012.
Get the low-down and design a business and lifestyle you know you deserve! Vsion
♦ Get clear on what you really want and why...
Action Plan
♦ Commit to taking action and get to your goal f...a...s...t... Know Your Profit ModelSystems
♦ I'll share with you the most important strategy that will allow you to put your business on auto pilot as you attend to Living Life by Design.
♦ Build a business by design and Live Life by Design.
♦ Create MSI - bringing in XTRA cash flow $$$ / £££ a month with a tactical plan!
Go To Market With A Stunning Marketing Plan
♦ Discover the perfect marketing funnel that guarantees profits with the 4........... It's Your Turn To Get Paid
Workshop Ticket £10 includes workbook
Order your tickets today: